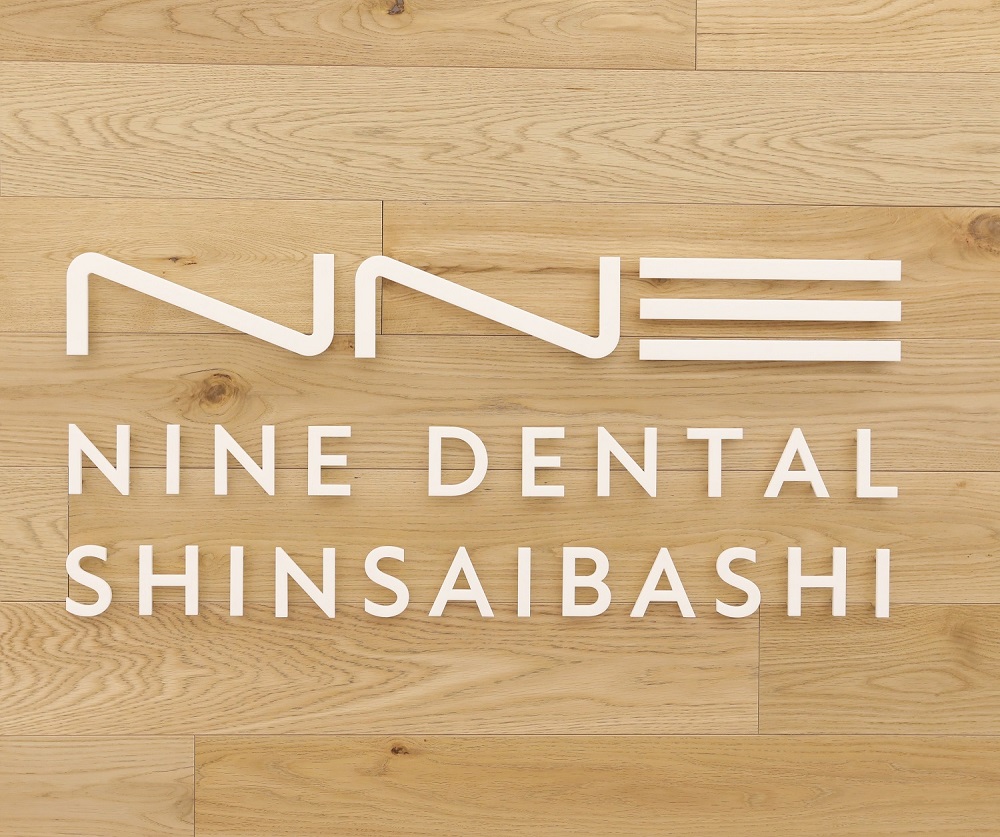 Open year-round (excluding year-end and New Year holidays).
consultation hours
Mon
Tues
Wed
Thu
Fri
Sat
Sun・Holiday
10:00-20:00
(final reception19:00)
●
●
●
●
●
●
●
542-0085
1-8-3 Shinsaibashi PARCO 10F, Shinsaibashi-suji, Chuo-ku, Osaka City
(Directly connected to Shinsaibashi Station, Exit 4-A)
Cavity treatment
Periodontal disease treatment
Preventive dentistry
Ceramic treatment
Teeth whitening
Orthodontics
Oral surgery
Implants
Temporomandibular joint disorder treatment
For those who have a Japanese national health insurance card,
it is possible to receive general dental treatment in Japan based on the domestic standards.
For travelers or temporary residents (those who do not have a Japanese national health insurance card), the following fees will be required at the initial consultation.
First dental exam fee: 15,000 yen
Includes: Intraoral photography examination, orthopantomography X-ray, bilateral posterior teeth intraoral X-ray imaging, periodontal disease examination, dental examination
After the dental exam, individual examinations and treatments will be conducted for specific problem areas in each tooth.
For detailed information on individual costs, please contact our clinic.
Example:
Cavity treatment: 10,000 to 50,000 yen per tooth
Root canal treatment: 50,000 to 150,000 yen per tooth
Tooth extraction: 10,000 to 30,000 yen per tooth
Wisdom tooth extraction: 30,000 to 50,000 yen per tooth
Specialized comprehensive medical care
We offer specialized comprehensive care that can handle various needs such as orthodontics, teeth whitening, cosmetic ceramic treatment, implants, and wisdom tooth extraction, in addition to sudden toothache.
Easy access for outpatient visits
We provide an easy-to-access and easy-to-consult care system. Our clinic is located on the 10th floor of Shinsaibashi PARCO, and we operate year-round, including weekends and holidays, until 8:00 pm. Therefore, we provide an environment that is easy to consult anytime, including those who are busy with work, those who are shopping, and those who have sudden symptoms.
Total fee system
Total Fee System For self-funded treatments, we adopt a Total Fee System, so there are no additional charges beyond the initial quote. We provide a peace of mind, all-inclusive pricing to prevent any trouble after the treatment starts.
Director: Katsue Kinoshita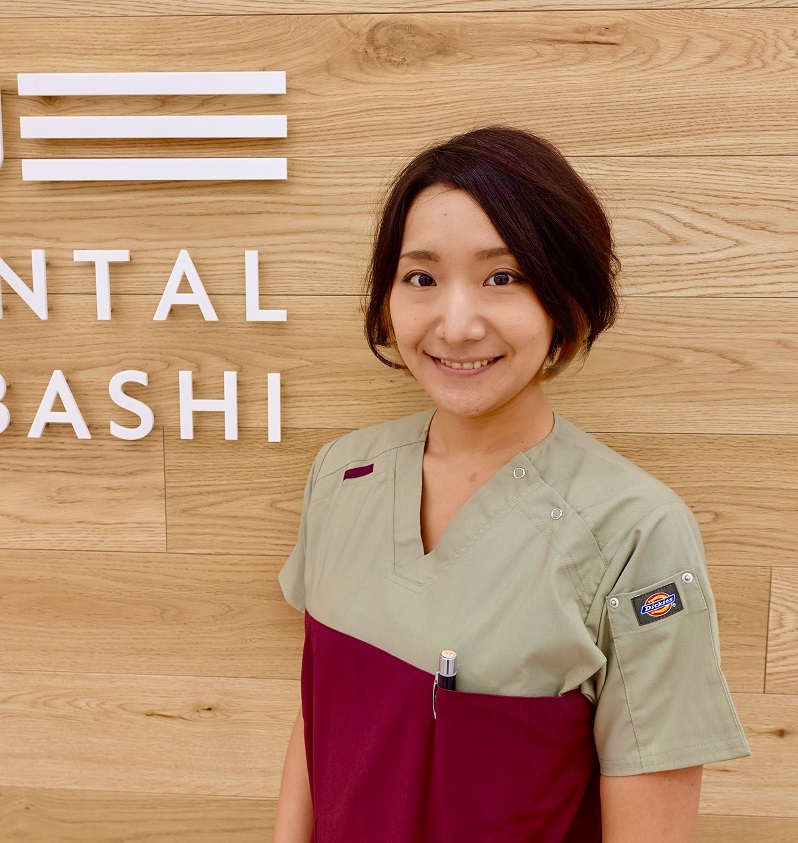 Doctor Katsue Kinoshita After graduating from dental school, I acquired skills in a wide range of treatments and worked as a director for about 4 and a half years, treating various cases. Through my experience of interacting with patients from diverse cultures, I make it a point to start treatment by empathizing with the patients' feelings so that they can receive treatment in a relaxed manner.
I aim to create a warm atmosphere where patients can feel free to consult about any small worries or anxieties related to their teeth or oral health, and I want to alleviate any negative images associated with dental clinics, such as fear or anxiety, as much as possible.
At NINEDENTAL Shinsaibashi PARCO, we have created a system that is easy for patients to visit for general dental care, preventive dentistry, mouthpiece orthodontics, teeth whitening, implant treatment, and more. We, as a staff, are working together to provide the best possible treatment to our patients. Please do not hesitate to contact us.
Career history
2011: Graduated from the Faculty of Dentistry, Asahi University
2013-2014: Aikenkai Medical Corporation
2013-2017: Ko-fukai Da su Dental Clinic and Pearl Dental Clinic, both belonging to Ko-fukai Medical Corporation
2014-2017: assistant professor in the Department of Endodontics at Aichi Gakuin University Dental Hospital
2017-2022: Worked at MIKUNI DENTAL CLINIC HANOI in Vietnam
2022: Became the director of NINE DENTAL Shinsaibashi PARCO
Currently serving in the position.
Director and Chief Dentist, Dr. Akira Takeyama.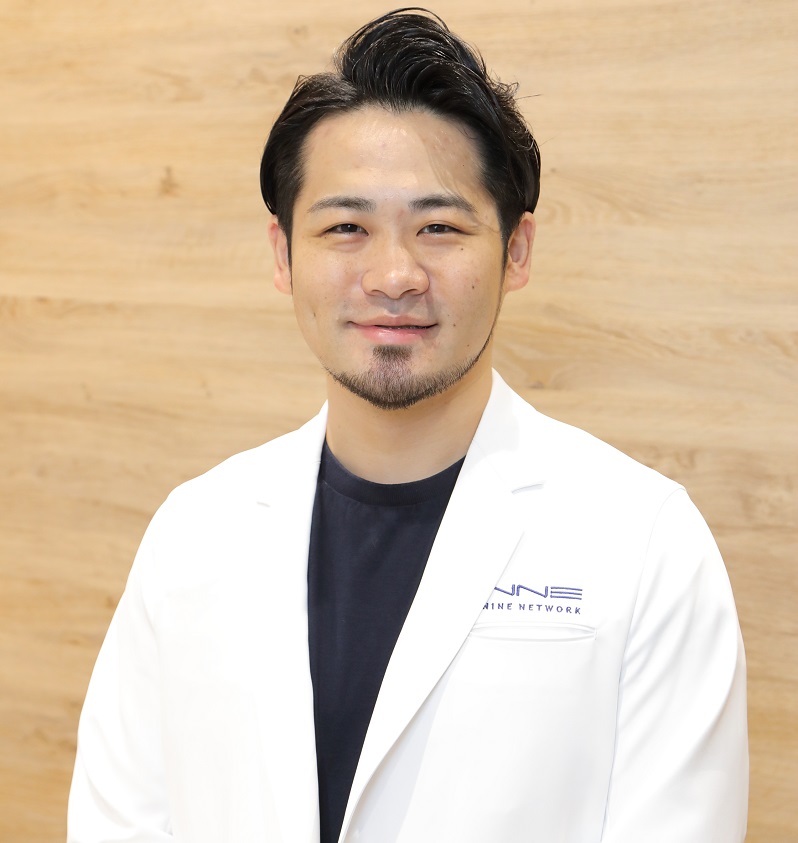 Nice to meet you. My name is Akira Takeyama, a supervising physician at the medical corporation NINE NETWORK. At NINE DENTAL Shinsaibashi PARCO, we provide a wide range of services, including preventive and general dental care, as well as self-funded orthodontics and teeth whitening, to address our patients' concerns. We promise to deliver high-quality treatments backed by expertise in each field.
We aim to be a dentist who can empathize with our patients, providing emergency treatment for sudden pain and secure treatment as a regular clinic, with year-round operation until 8:00 pm, even on weekends and holidays, in a location directly connected to Shinsaibashi Station.
Career history
Bachelor of Dentistry, Osaka Dental University, Department of Dentistry
Doctoral degree in Oral Surgery, Graduate School of Dentistry, Osaka Dental University
Part-time lecturer, Department of Oral Surgery, Osaka Dental University
Lecturer at Sakai Dental Hygienist College (until the 2019 academic year)
Lecturer at Nara Dental Hygienist College (until the 2019 academic year)
Academic committee member of the Aichi Gakuin University School of Dentistry Alumni Association
Academic fellow at Willmake143 Academy